Welcome !
Greater Portland Tamil Mandram (GPTM) is a registered, Non-Profit, Tax-Exempt 501(C)(3) Organization incorporated in the State of Oregon, since 2003. GPTM has become one of the premier cultural associations in Portland and serves as the leading voice for thousands of Tamilians, who call the Greater Portland area their home.
Please don't forget these if already not done.
4. we are collecting food for OFB. Contact Mani Janardhanan (mjanardh2390@gmail.com), cash/check,  and/or food items (canned Vegetables/Fruits/Soup, Cereals, Crackers/Cookies, Pasta, Boxed Rice, Cake Mix, Cereal Bar, Pasta Sauce, Maple Syrup, Peanut Butter, Coffee). No glass containers, no expired materials and non-perishables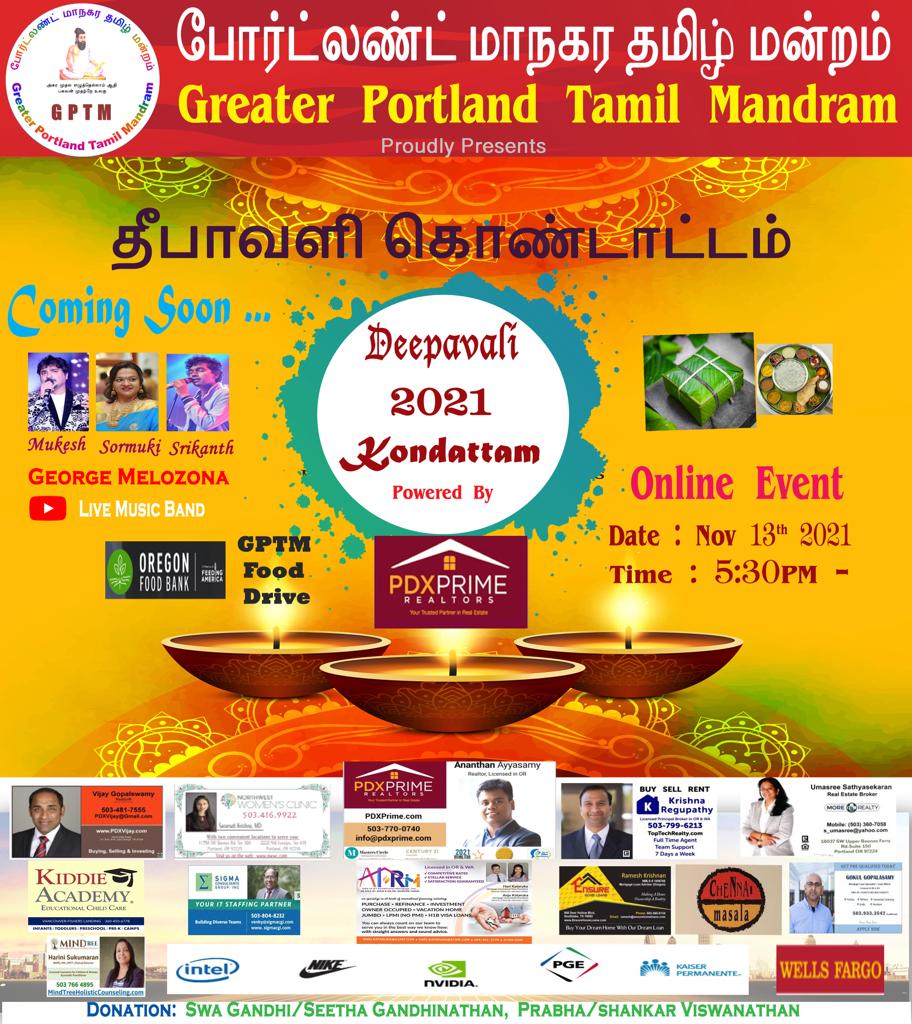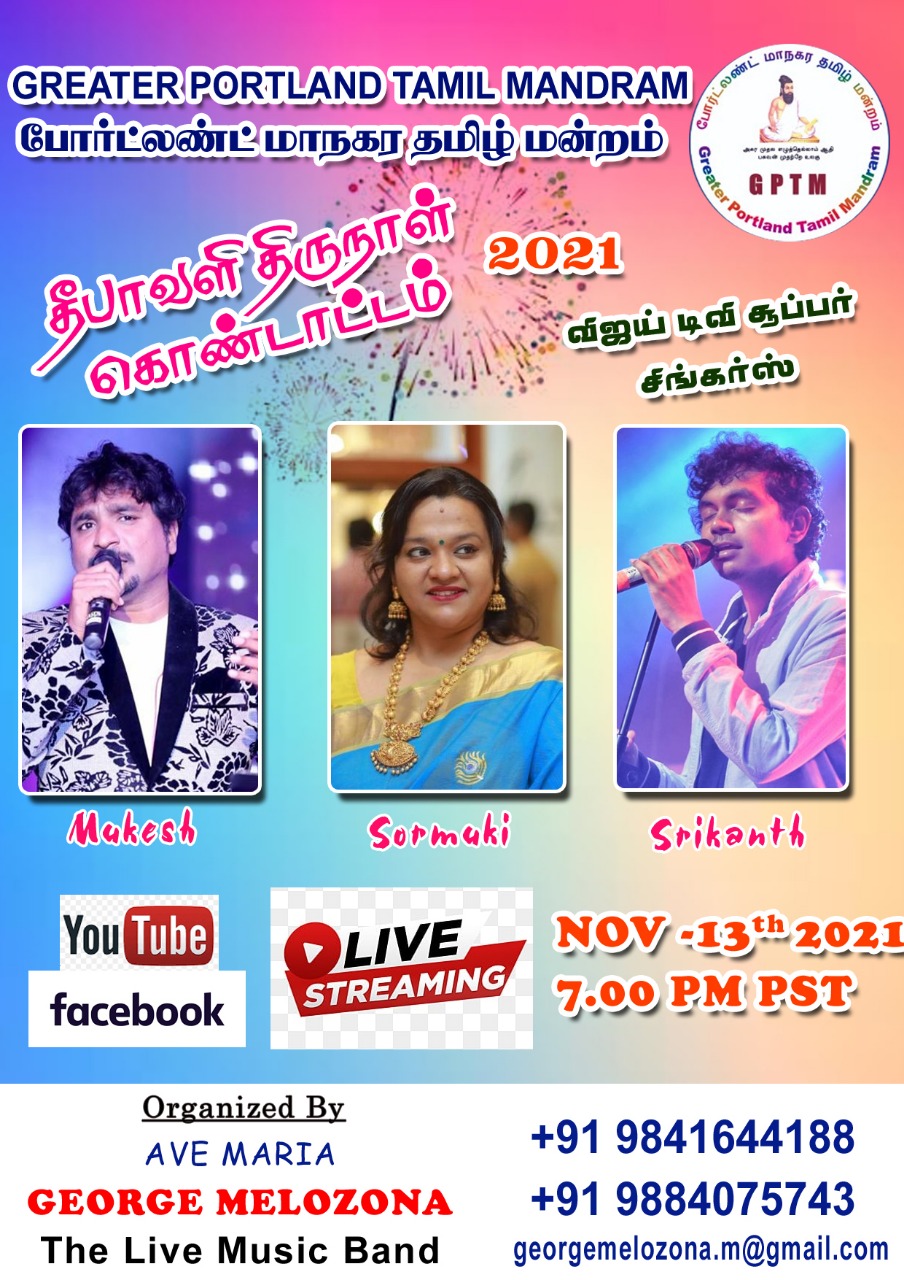 Welcome to the 2020-2021 season of GPTM !
Art Grant & COVID-19 Relief Grant by City of Beaverton Arts Program